About Us
Tri-State Surgical Center is a freestanding ambulatory surgery center located in Martinsburg, WV. Owned and operated by local physicians, who want to provide a
more efficient and affordable alternative to traditional hospital based surgery.
We offer a variety of specialty services including orthopedics, gastroenterology, ophthalmology (eyes), anesthesiology, podiatry and general surgery. All physicians providing services at the center are licensed to practice in WV and all are board certified or board eligible.
The center employs a number of highly qualified staff, including registered nurses specializing in preoperative and postoperative patient care, operating room nurses, surgical assistants, instrument personnel and receptionists.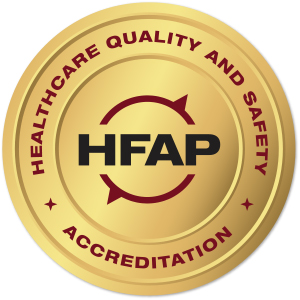 These highly trained individuals, coupled with the most advanced state of the art equipment, allow us to provide a service of excellence for our community.
We are committed to provide the highest quality of care to the Eastern Panhandle of WV and our surrounding communities in Maryland and Virginia.
We are a medicare accredited facility by HFAP/ACHC.